Pipe Cleaners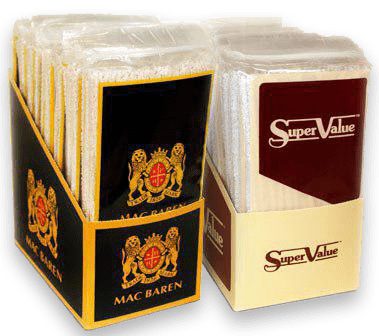 Available in packs of 50 cleaners.
18 packs per display outer.
Mac Baren Premium Pipe Cleaners are made of natural un-bleached cotton and are attached to an extra firm wire making them extra useful for navigating the most difficult pipes. The high count cotton pile is firmly attached to the wire from end to end. These pipe cleaners represent the high quality that is Mac Baren.
Super Value Pipe Cleaners are made of 100% cotton and attached to a firm wire. The cotton is super absorbent to help keep your pipe smoking clean and sweet. Because we don't use any poly fibers in our pipe cleaners these really are a Super Value.