Cobblestone Pipe Tobacco
Black Coffee
Black Coffee from Cobblestone blends Black and Gold Cavendish and some Virginias to provide a slight honey taste with a bit of tang. A light, creamy topping adds flavor and a pleasant aroma without sublimating the tobacco, and the cut is ribbon for easy loading.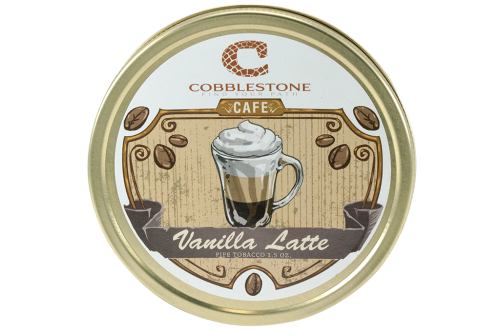 Vanilla Latte
Blended by Sutliff, Cobblestone's Cafe line offers a variety of Aromatic blends flavored after delicious coffee drinks. The Vanilla Latte blend comprises Black Cavendish, Burley, and Virginia tobaccos with toppings of vanilla and coffee for a rich flavor and appealing room note.
Mocha Flake
Burley, Oriental, and Virginia tobaccos all work together in this Caffe Mocha blend to produce a mix of earthy and floral tones, with a hint of spice. Dutch toppings of coffee, sweet and sour raspberry and a little vanilla complement the natural tobacco notes without drowning them out.
Hot Chocolate
A Black Cavendish blend, Hot Chocolate by Cobblestone offers a light sugary, toasty presence with a creamy, smooth, chocolate topping.